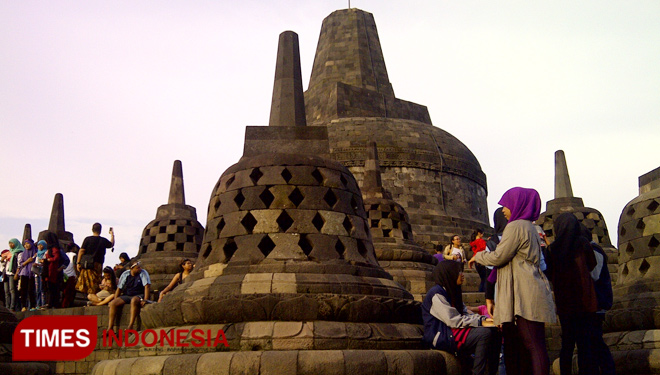 TIMESJEMBER, YOGYAKARTA – Borobudur and Prambanan Temple, two of the most popular temple in Indonesia, planned to be reopened by June, 8 2020. This was stated by PT Taman Wisata Candi (TWC), the company which manage those two historical places.
These two tourist destinations has been closed for almost two months since coronavirus streak the country. "Its estimated that these two will have a rebound on September, October, and Novemeber 2020," the General Director of PT TWC Edy Setijono said on Sunday (18/5/2020).
Still according to him, the management will do a strick social distancing rule during that time. In a addition, the management still discuss about the perfect rule and regulations to be placed by the time the temples being reopened.
For now, they planned to welcome the guest from the main entrance with several announcements about the new regulations. The visitors will be picked by a guide right in the parking to be escorted to a desinfect chamber that they have been prepared.
After desinfect themselves, their body temperature will be checked. They also ordered to wear mask, "Those with 37,8
°C of body temperature will be taken to clinic by our staff. And those without a mask will not be allowed to enter (either Borobudur or Prambanan Temple," Edy added. (*)
Baca Berita Peristiwa dan Politik terbaru di Indonesia dan luar negeri lainnya hanya di TIMES Indonesia.