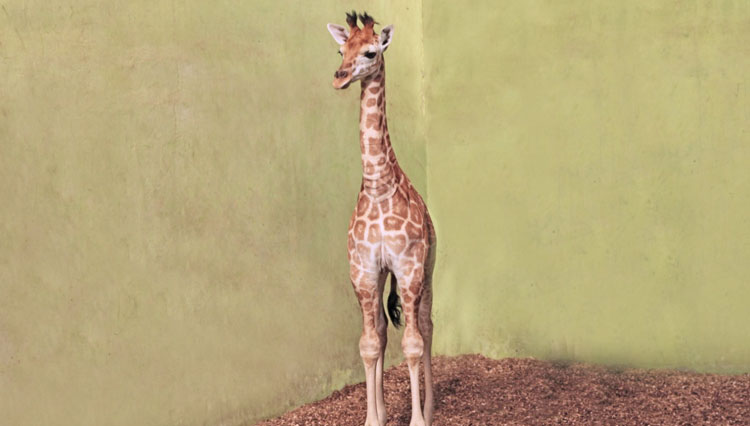 TIMESJEMBER, DENPASAR – Corona, a baby giraffe in Bali Safari Park has just made her first exhibit debut. This cute baby giraffe were named after the popular virus that struck the country nowadays.
Corona was born on April, 9 2020. It was born to mom, Sophie, and dad, Matadi. "She delivered the baby without any obstacles," vet. Yohana Kusumaningtyas said.
Yohana also said that she and her team watch the process through a CCTV that put in the delivery room. Sophie took around 2 hours to deliver her baby.
Sophie has been pregnant for around 15 months. For that long she's been treated well and the vet always do a regular check up on her.
Corona will be breast fed for at least 4 months. With Corona, Bali Safari Marine Park will have around 5 giraffe on their exhibit 3 of them Male and the rest are female.
You could see newest update about Corona, this cute baby giraffe at Bali Safari Park on their official facebook account. (*)
Baca Berita Peristiwa dan Politik terbaru di Indonesia dan luar negeri lainnya hanya di TIMES Indonesia.