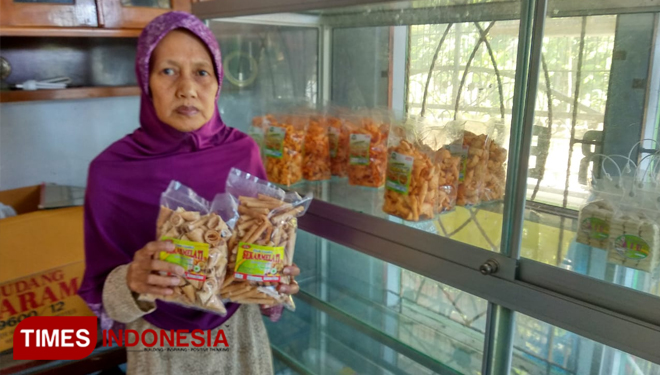 TIMESJEMBER, BLITAR – Opak Gambir a.k.a Indonesian egg rolls has become a common snack for the local society of Blitar. This traditional snack even used as a souvenir for some people who visits this city.
Siti Masitoh, one of 17 egg rolls producer in Sekardangan, Papungan, Kanigoro, Blitar keep maintaining her business since 1978. She now has around 35 employees helping her to fulfill the order.
"I also send it to another area outside Blitat. Almost to all over city in East Java. I could produce around 6 to 7 kt in a week for it," Masitoh said on Friday (20/9/2019).
Her business work so well till now. It's a quiet profitable business. She could made IDR 25 M in a month with it. It might not a big money, but for Indonesian, it's such a big number.
The opak gambir a.k.a egg rolls business has helped her economy stable for these years. She even could help some of her neighbours by taking them to work with her. Some of them now even open their own egg rolls shop in Blitar. (*)
Baca Berita Peristiwa dan Politik terbaru di Indonesia dan luar negeri lainnya hanya di TIMES Indonesia.