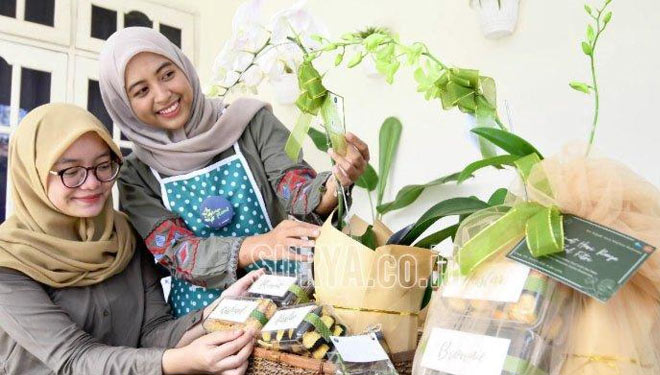 TIMESJEMBER, JAKARTA – A hamper is a large rectangular container with a lid, which is usually filled with food or drink as a present. This container sometimes made of plastic and some made of reusable and ecofriendly goods.
Elvira Siska, the owner of Elvira Plant Surabaya is aware towards the green environment issue. That's why she offer a new kind of hamper which filled with a flower such as Monstera Adansonii, mint, orchid, rose and more.
"I like plants, thats why I created this hamper of plants " Elvira said on Surya. She also took her cousin, Evita Mey the owner of Pitmey Sweet bakery.
Together, they creates a wonderful hamper filled with cookies and flower. All customized. You could also pick one of the package they have prepared if you like.
For a package of the hamper, Elvira and Evita will charge their customers for IDr 100 K to IDR 500 K. They have sent their hamper across the country to Surabaya, Sidoarjo, Madura, Kalimantan and Yogyakarta. (*)
Baca Berita Peristiwa dan Politik terbaru di Indonesia dan luar negeri lainnya hanya di TIMES Indonesia.