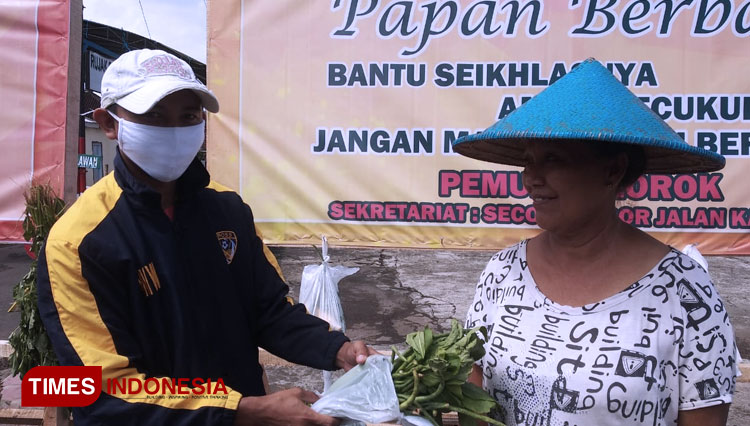 TIMESJEMBER, MALANG – Lots of people concern about Covid-19 impact towards other especially financially. There then, a bunch of guys of Ikatan Pemuda Pecinta Olah Raga Sepak Bola Slorok (IPPOSS) created a awareness shelf which use to put free vegetable and groceries for those who needed.
Located in Slorok, Kromengan, Malang, East Java, this shelf has been applied since Wednesday (20/5/2020). The community put some vegetables and groceries they got from the several people who contribute for this little act of kindness.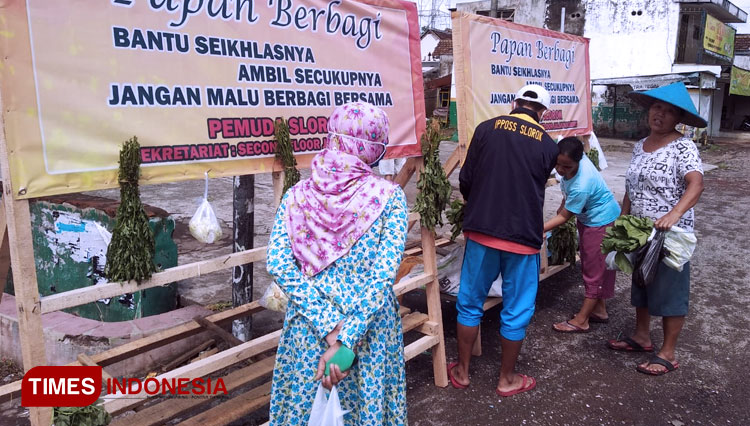 "The local society supports us for those charity. It's intended to helps those in need during this pandemic," Yayan Mujiantoro, manager in field of the program said.
The shelf was put in road side so it could be accessed by everyone who happened to pass by. Since the shelf was built lots of people has taken some benefits from it.
"We get such a good response from the local community. We will make sure this shelf has its ultimate function daily," Mujiantoro added.
Lots of people feeling so happy with these free vegetable and groceries. It help them so much to face this hard time of Covid-19. (*)
Baca Berita Peristiwa dan Politik terbaru di Indonesia dan luar negeri lainnya hanya di TIMES Indonesia.