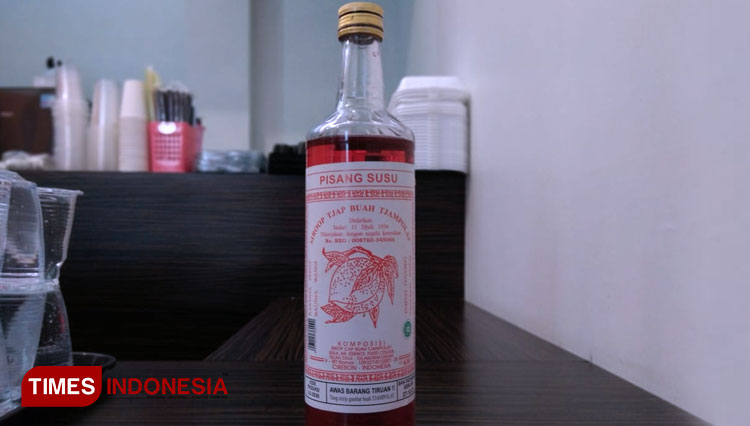 TIMESJEMBER, CIREBON – Tjampolay syrup which made of canistel is is one popular local syrup of Cirebon, West Java. Almost all local community of Cirebon has ever taste this traditional yet with amazing taste syrup.
Even, the local community tend to buy this syrup rather than those widely spread popular syrup across country.
Some people even has made this syrup as one of a must souvenir and present to be brought home after visiting this city. You could found it in almost every souvenir and store in Cirebon.
Tjampolay syrup was firstly produced by Indonesian-Chinese Tan Tjek Tjiu, in 11 July 1936. This syrup is made of canistel or some people would call it as eggfruit.
Once said that this syrup was made after Tan Tjek Tjiu having a weird dream of drinking such kind of syrup. After woken up he made several try and error to create the perfect taste of canistel syrup such what he had on his dream.
According to Tjampolay official webpage, this syrup used sucrose not saccharin for the sweeter. The company even has had an up and down for several times. Yet in 1990, this company back to its track.
Now Tjampolay syrup of Cirebon, West Java has had around nine flavour such as banana and milk, cantaloupe, longan, mango, lemon, and mocha. Yet, the banana and milk are the most popular flavour of this canistel or eggfruit syrup. (*)
Baca Berita Peristiwa dan Politik terbaru di Indonesia dan luar negeri lainnya hanya di TIMES Indonesia.